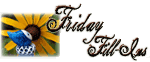 1. You have a chance to pick up the pieces and move on.


2.

Jacob, come here

right now!


3. There is a time for everything under the sun

.


4.

Study now

and pay later.
5. It's time to

get ready to pick my son up at school

.


6.

House hunting plan is

up in the air but am sure it would be a bit harder to find one that are on our budget

.


7. And as for the weekend, tonight I'm looking forward to going to bed early, tomorrow my plans include prepare for the lesson I need to teach at Sunday School and Sunday, I want to take a nap after church

!