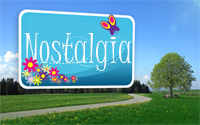 These photos are very memorable to me since it was taken during Jake's first visit to the Philippines and my first time after 7 years. Jacob was 4 months away from turning 3 then. It was the hardest flights I had since he was still too young and needs to be carried all the time. I will never forget that experienced at the plane and airport with him. Hubby didn't go with us for he was waiting for a job interviews. Yup, he was jobless that time because he got laid off by T.I. Anyway, with all the luggage I have to carry and a child crying while seating on his stroller I was upset that Matt changed his mind and decided to stay. I remember many Pinoy offered some help. The same scenario happened on our way back. So when hubby fetched us up at the airport, I told him that I will never travel again without him especially if it is overseas.
Okay here are some of the pictures I took during that visit....
At the airport on our way back home....he was waving bye, bye :-)
On the laundry basket.....

with my brother and his wife.

Here is with Lolo in front of our house....waiting for some ducks that roam around every morning :-).

With his cousins before the recognition day.

Last shot with Lola before we left.....

and with his cousin (my cousin's daughter).

Jake's enjoying his bath on the big laundry thing (batya, no idea what batya in english, lol)

and last but not the least, playing with a toy guitar.

So here you go....what about yours? Share them with us by clicking the badge above.