DavidF

of Basic Bloganomics gave me this United Bloggers Award; once again, thanks friend for including me here.

The award was created to share your nationality as well as continue to unite bloggers from all over the world.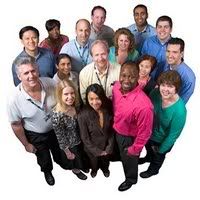 Here are the rules:



1. Copy this entire post but appropriately acknowledge the tag giver.
2. Link your and your blog's name (that is, put your and your blog's name plus the URL) and add the nationality that you have e. g Filipino, Finnish, American, Canadian, etc.)
3. Tag as many bloggers as you can so we can generate a long list here.
4. Return here
and give me a comment or a message to include you in the masterlist.
5. If you have multiple blogs, you may copy this tag in all your sites but please include only one blog of yours in each post.
6. Update your masterlist
by coming back here.
7. This tag will not only help us know the bloggers we keep in touch in the blogosphere but will also help build traffic to our sites.

MASTERLIST: (List down your nationality here. The first one has been done for you).

Filipino
1. Imelda of My Daily Thoughts and Moods

2. Jane - Life is What You Make It

3. Cecile - Down Home with the Kenyons

Indonesia
1. Ares- Viva Republik


America
1. David Funk of Basic Bloganomics

I am now tagging everyone on my bloglists; grab it guys for you have strengthened our friendship despite of our differences, race, nationality and even beliefs.